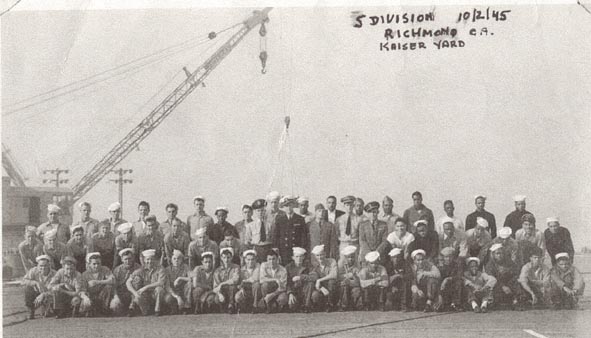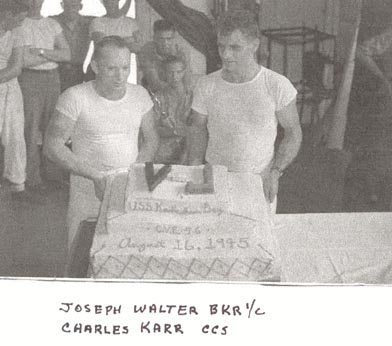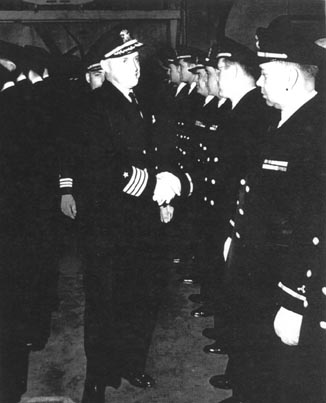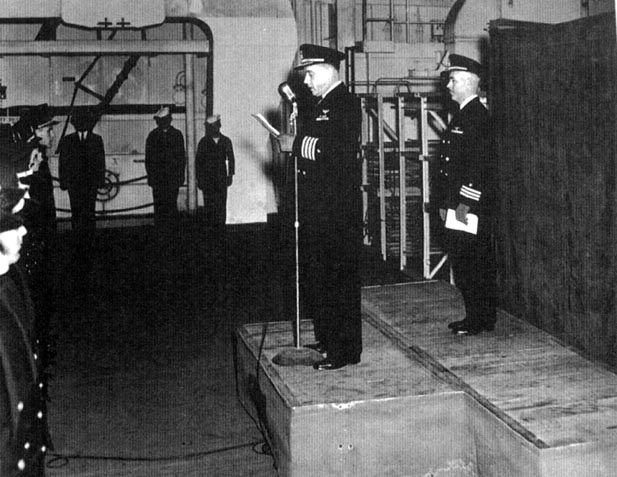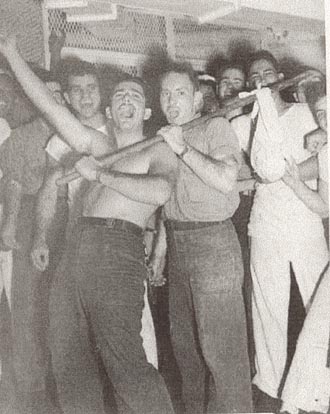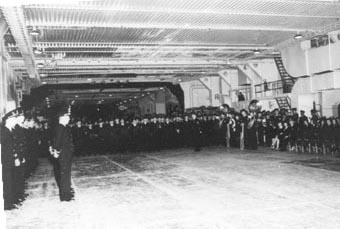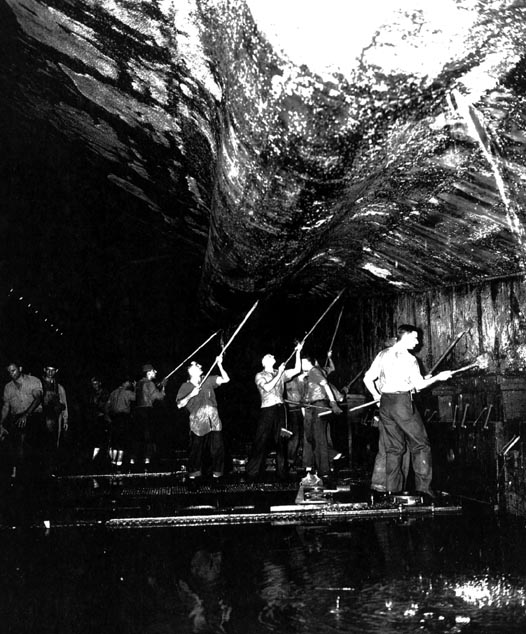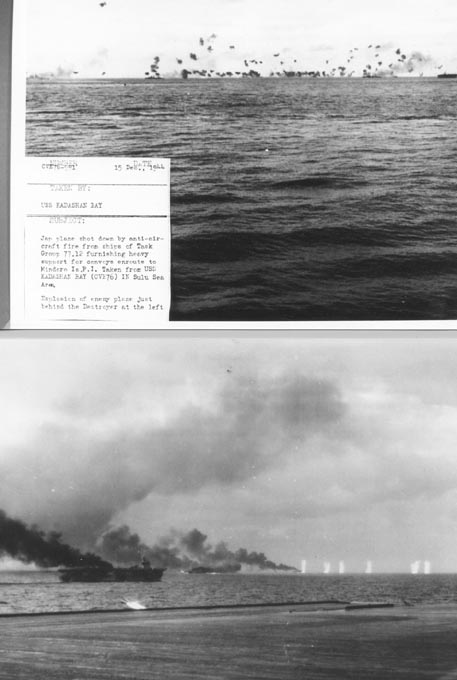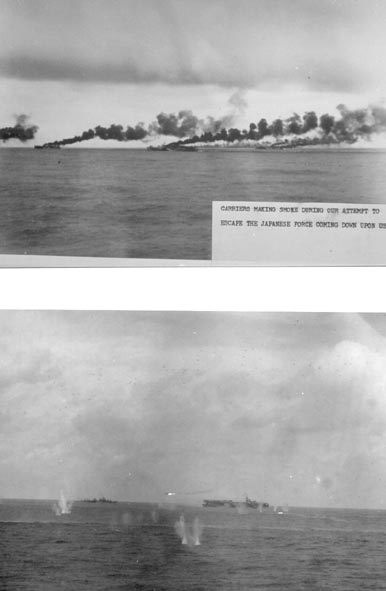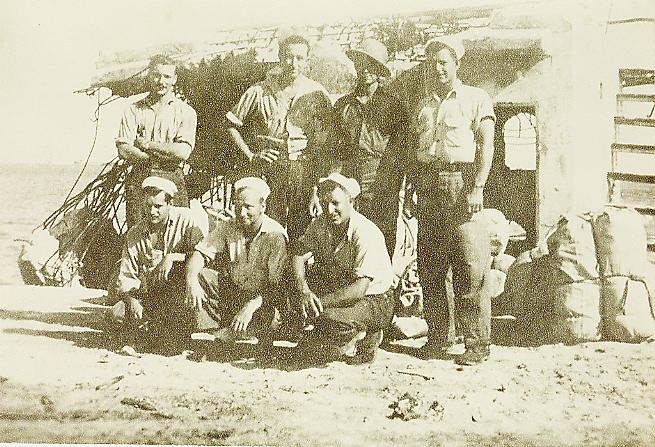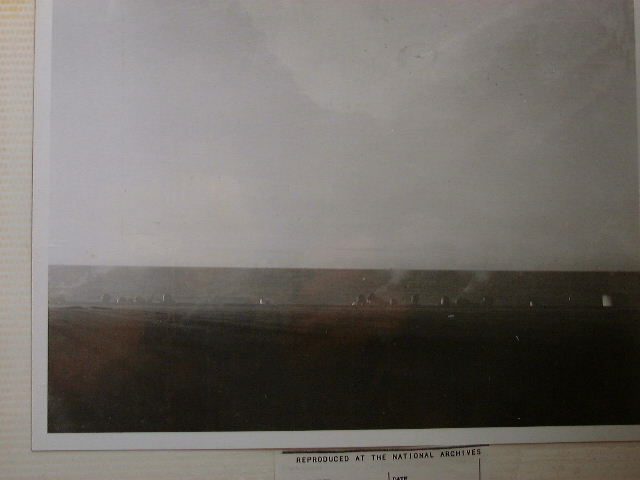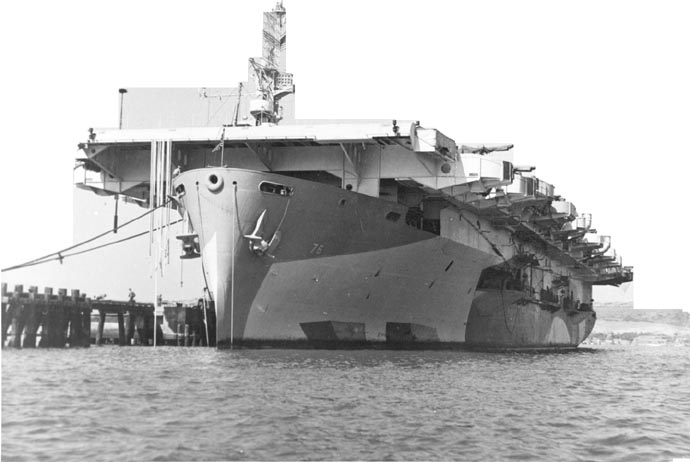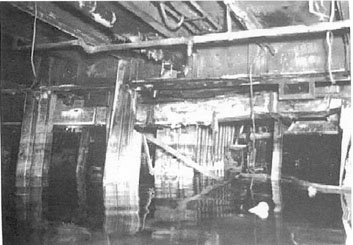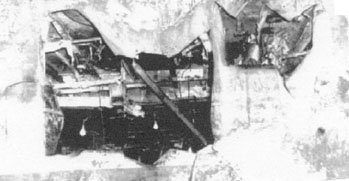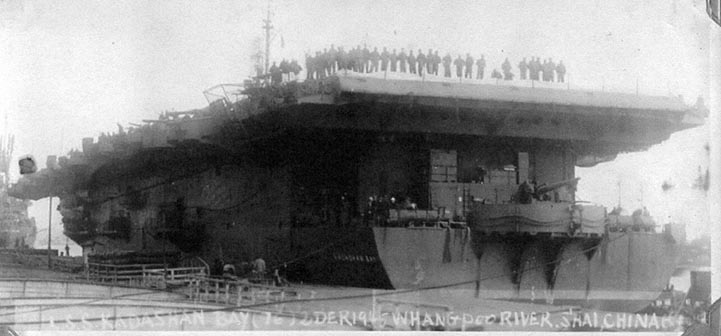 Capt. Monroe says goodbye 8 Feb 46


Decommissioning on 8 Feb 46 Boston, MA

Battle of Leyte Gulf 25 Oct 44


Kamikaze attack on the Katie B 8 Jan 45 from the ship's Deck

Flooded Compartment from Kamikaze attack

9 X 17 hole under the Island where Kamikaze hit.



This page was last updated on: September 16, 2005




Can anyone ID the men and location?

CliCrew cleaning the hull while in Drydock at Manusck here to add your text.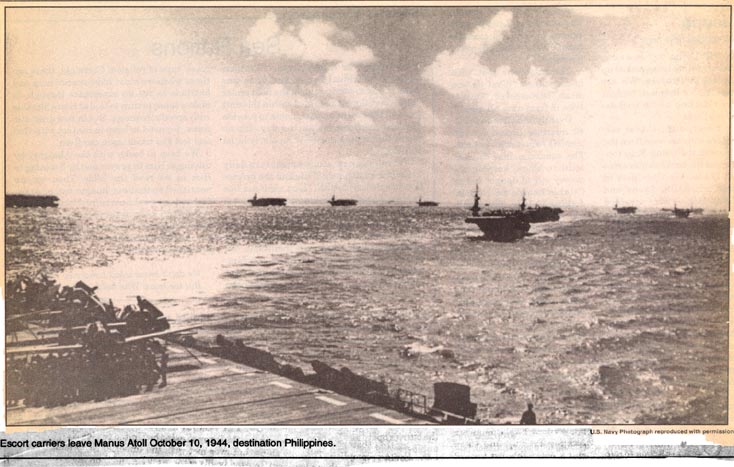 CVEs leave Manus10 Oct 44

Loy Grile, V-ONE DIV, Repair 1, GQ and FQ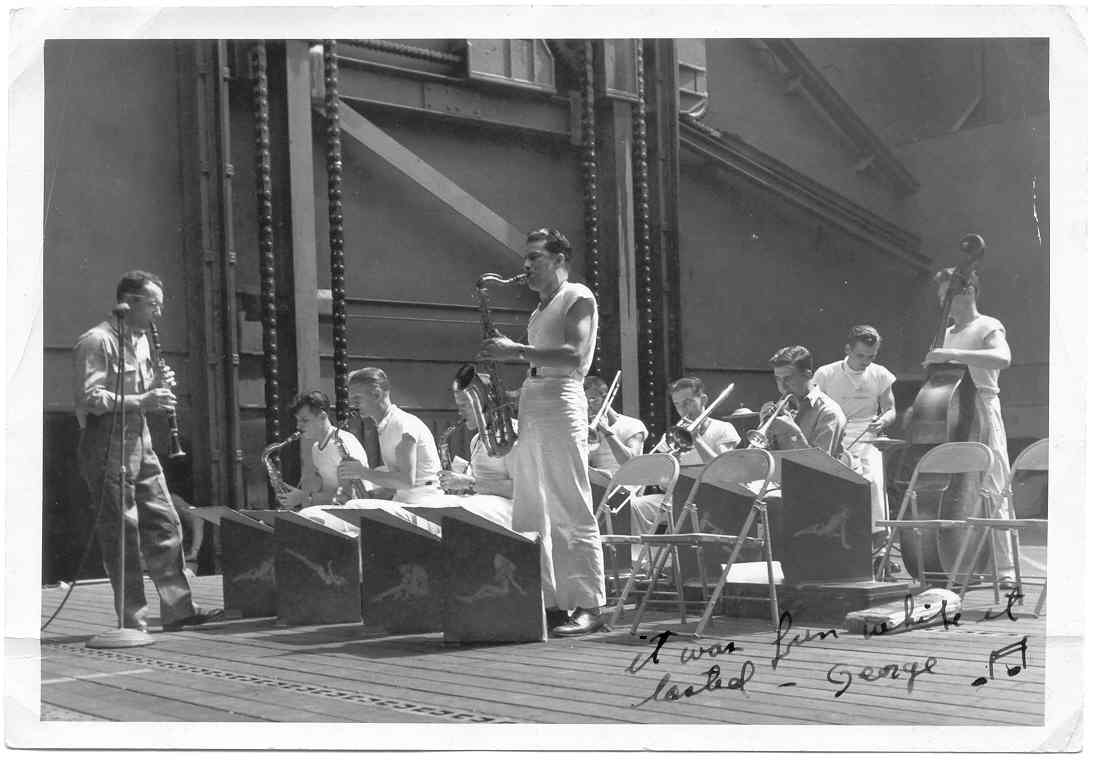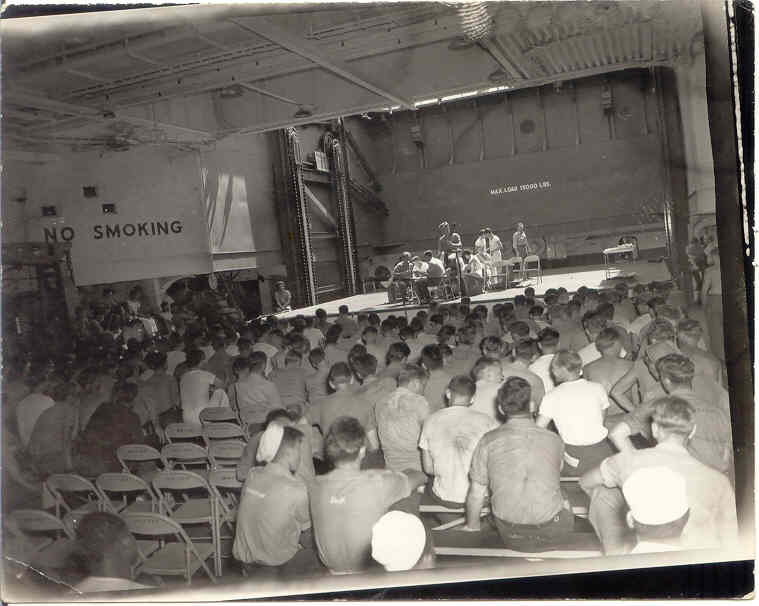 Ship's Band can anyone ID the others?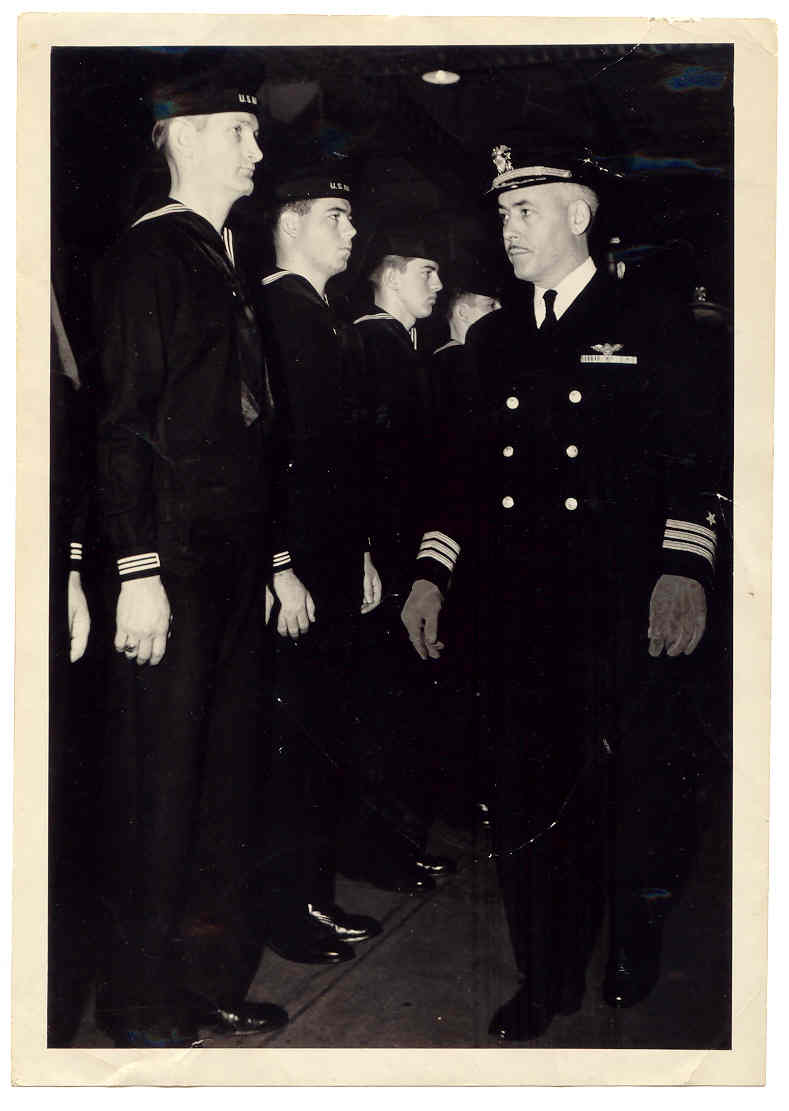 Inspection on 8 Feb 46. Officer is the officer standing behind Capt Monroe on the platform. H K EDWARDS ???