This site is dedicated to the            men who served on the


Zack Zink, Assn. Sec.

530 5th Street

Clarkston, WA 99403

(509) 758-2654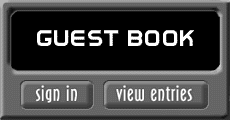 This site is being maintained by Bob Heflin.  My father, ARM3c Pete Heflin, was a radio/gunner with VC-20 and flew with Ens. Don Rogers and AMM1c Ed Henderson.  Any suggestions or comments, Please email me.  Thanks for stopping by and Please sign the guest book.  Bob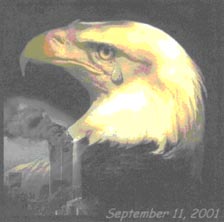 Former President George H.W. Bush, a VT pilot with Squadron 51 attached to the USS San Jacinto, CVL 30, graciously signed this lithrograph of himself and his aircrew to the men of the USS Kadashan Bay and Composite Squadron 20.Lithrograph is by Lonnie Ortega

This page was last updated on: 3 December, 2009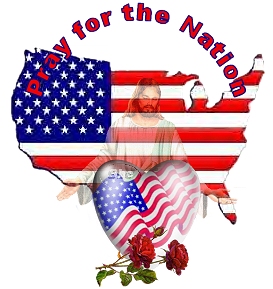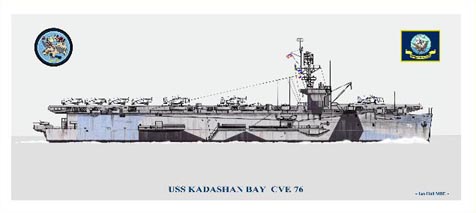 Ian Hall is an artist in CA who specializes in WWII art. I asked him if he would do a drawing of the Katie B. The print is 11x17 and can be purchased signed and number for $50 and unsigned for $35. I have attached information from Ian below.

At the VC-20 site there is a rendering of a TBM1c. It represents Charlie 90 flown by Ens. Don Rogers. Price is the same. Also, for those who love EBAY, the prints are available for bid.

I asked Ian to produce a print for VC-20 with a Wildcat flying cover for the TBM over the Katie B.

Shipping and Handling is $3.00 by US First Class Mail , $5.50 by Priority Mail or $20.00 by Express Mail.   

The following customizing options are available and are described and illustrated in more detail on my web site at

http://hometown.aol.com/woodblox/myhomepage/index.htm

1.  Signed by the artist and numbered next in sequence of only 100 signed prints.    $50.00

2. Addition of personal details (e.g. Rank, Name & service dates or a dedication to a family member or shipmate)    $6.00 

3. Print on  glossy photo paper instead of matt Bristol vellum.  $3.00

4. Larger print on 19 x 11 glossy paper  (Image size 17 x 6.5)         $5.00

5. Addition of President Kennedy quote ending "I served in the U S Navy" $3.00

Ian Hall

1255 Tunitas Creek Rd.

Woodside CA 94062

650-851-3202

I also accept  Paypal . The Paypal address  is Transportraits@aol.com. 

Regards,

Ian




The 2008 reunion was the last reunion held. It was in Spokane WA.